Making of Jonathan Shroud
"Making of Jonathan Shroud" by Mario Veltri

Hi there, my name is Mario Veltri I am a national and international award winner artist. I was published on many books and magazines as well as Advanced Photoshop and my actual work is Art Director for one of the biggest italian magazines company.
3Dtutorials.sk recommendation:
To maximise the realism of your character illustration we recommend using high quality photo references from the #1 reference website www.human-anatomy-for-artist.com
My aim in this tutorial is to show you all the steps of the work I did on this illustration.
Well. I started with some character concept drawing to find the best pose for the illustration I had in mind.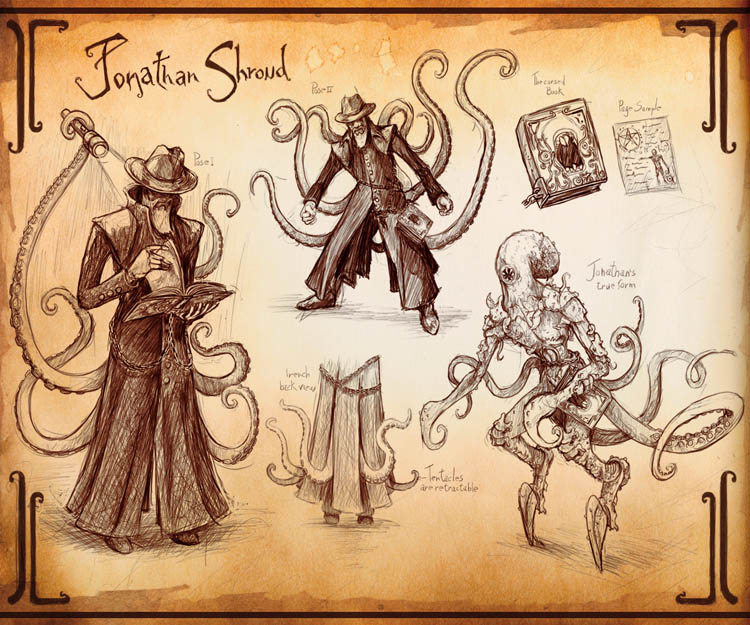 I placed the pose I did like the most in a new document and started to draw rough and big paints just to have an overall Idea of the color balance and composition.
For continue of this www.free3dtutorials.com tutorial click to open link (it will be opened in new window).